The renowned tiger balm ointment has another form called the Tiger Balm White which has many fans because of the relief it provides. In many houses, it is a must to have Tiger balm present and finds its usage in various fields. It is favorite in the families because it provides relief from various problems like it soothes stuffy nose, flatulence, and itch due to insect bites. Tiger Balm can cure head pains, open stuffy nose and relax from other discomforts quickly and efficiently. It is also used to cure headaches. It is available in different sizes starting from 1.25 gram to 30 grams. An overdose of Tiger Balm is not considered to be because of any havoc adverse effect hence it is not that dangerous. Any user how has accidentally swallowed the medication needs to take emergency medical attention from a medical practitioner.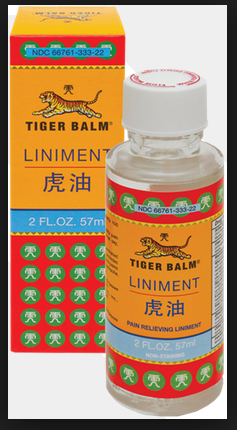 Tiger balm presently circulates in 100 countries and has shown a high level of performance for nearly a century. Now after receiving so much success over years, this ointment company has started customizing its formulas to better suit very specific requirements as problems differ from client to client
Tiger Balm White and its uses
Tiger Balm white is known for its efficiency in providing relief from headaches due to tension. It contains the unique ingredients as in Tiger Balm but in different proportion for example 8.0% Menthol, 11% Natural Camphor, 1.5% Clove Oil, 13.0% Cajuput Oil, some amount of hard and yellow Soft Paraffin. To get rid of headaches especially due to tensions requires Tiger Balm White. The balm needs to be rubbed on the portion affected as many times as prescribed by the doctor.