Performing a fresh installation of windows 10 is the best way of upgrading your operating systems to the latest version of windows. This will allow a clean start and prevent carrying unneeded windows. old files and programs into your new operating system. You may not know that performing a fresh installation of windows 10 is actually simple and easy.The only things you need are your license key, a writable DVD or flash drive. If you don't have a license key, no problem.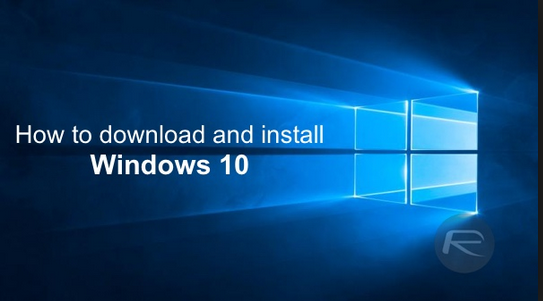 Your writable DVD or flash drive must be of capacity 4 gigabyte minimum, note that both will be rewritten. You may choose to back up your PC.
1. Download the windows 10 media creation tool from the official site. Run this tool and choose "create installation media for another PC". Click next.
2. Select your appropriate language, edition and architecture. Click next.
3. Select "USB flash drive" or "ISO file" if you would want to burn to a DVD later. Click next.
4. Select the USB flash drive and click next.
5. After the media tool had created the media, click finish, restart your computer with the DVD or flash drive inserted.
6. Press any key to boot from the DVD or flash drive – you must have chosen the booting sequence from BIOS using either F2 or F12 as applicable to your computer.
7. Follow the instructions to install windows 10. These instructions include entering your license key, installation drive etc.
8. If you are not installing windows over a clean hard drive but on another windows version. Ensure you choose "change what to keep" and select "nothing". This will erase all partitions, files and programs and give a clean installation. Click next.
9. You hard drive will be formatted and windows 10 installed on it. Follow the displayed instructions to guide you through the process. Ensure your computer is plugged in to power supply. Your computer may display some flickers on the screen and also restart several times, this does not call for fear. Enter all necessary details and information to get your computer customized to your taste. You may be required to connect to the internet for windows 10 to look for updates and necessary drivers.
10. When installation is completed, proceed to installing your various applications.
click here to get more information how to install windows 10.