We are "Lekto Wood Fuels", a company concerned about your wellbeing and of your family, our specialty is to preserve the warmth inside your home; offering you the best wood fuels in the market, with our products you will obtain the most prolonged and elevated heat registers, which will allow you an adequate development in the daily activities within your home or place of work; even in the coldest days of winter.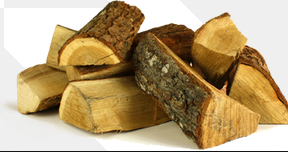 We have a large stock of kiln dried logs ready to use in your wood stoves and fireplaces, the products we offer are carefully treated to guarantee a constant and long-lasting high temperature, since the humidity levels are below 10%, with which also achieves a very low smoke production and very little ash as a final result.
It is also important to note that the logs for sale are uniform sizes and diameters that help to ensure uniform and predictable combustion times. This allows a greater control over the sustainability of the internal temperature.
Another product we have for sale is bark briquettes or biomass, with the same quality of combustion of natural wood, but with the advantage that it is a product of recycling, as it comes from the compaction of bark chips thanks to a natural binder called lignin, and it can be molded into pieces and shapes that can be better handled and stored.
All our products are carefully selected and packaged in an organized manner in order to offer the best quality, and that the organization and arrangement of these in your home is as orderly as possible; however, there are specifications and certain cares that you must also take into account so that the quality of the heat logs and briquettes remains intact during the storage time; they must remain in a dry space, and free from all moisture.